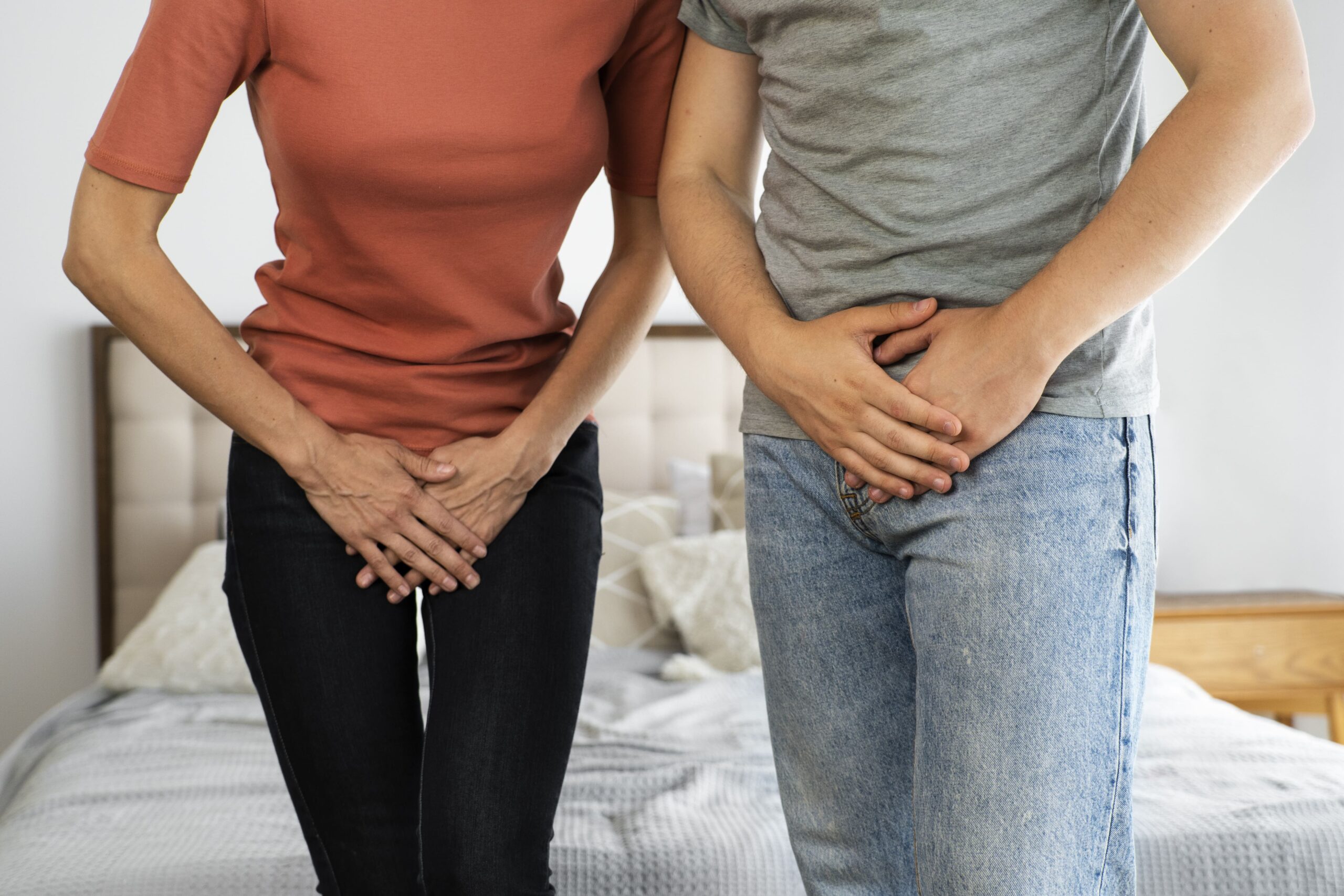 Men's Pelvic Health
Pelvic floor dysfunction affects roughly 1 in 9 men. Most if not all are unaware of pelvic floor physiotherapy. DaVinci Wellness Centre offers male and female pelvic health physiotherapy services.
What is the function of the pelvic floor?
The pelvic floor is a very important supportive structure which forms a hammock for the abdominal contents. The pelvic floor extends from the tailbone and spans across both sides of the sitting bone and is attached to the pubic bone in the front. The continuity and tone of the pelvic floor is very important to provide proper support to bladder and bowel and also for their functioning. A proper tone and function is very important for sexual function. A defect or improper functioning may lead to problems with erectile function and ejaculation and a host of other issues.
Dysfunctional Pelvic floor in men
A varied number of factors may lead to weakness or abnormal tension of the pelvic floor muscles. A pelvic floor dysfunction may begin after a groin injury, surgery involving the reproductive system, infection. The onset may be gradual and may impact various aspects of your lifestyle. The symptoms are varied and may need to be assessed by a pelvic floor physiotherapist to ascertain the most appropriate plan of care. Some of the symptoms that you may experience are
Increased urinary frequency, or a sensation of incomplete emptying of bladder
Inconsistent flow of urine during micturition
Decreased urine flow or ejaculation
Soreness or dull achy sensation around genital area or rectum
Pain during or after sex or ejaculation
Men suffering from bladder or sexual dysfunction will benefit from pelvic health physiotherapy.
How does physiotherapy help?
A trained pelvic health physiotherapist would be able to diagnose and ascertain the problem that is the root cause of your problem. Using various soft tissue techniques, biofeed back, shockwave, stretches the therapist may correct the pelvic floor dysfunction and restore normalcy and functioning. Male pelvic health need not necessarily be relegated to prostate problems. Other problems that will benefit from this therapy are:
Erectile dysfunction
Ejaculator dysfunction
Postvoid dribbling
Stress urinary incontinence
Peyronie's disease
Overactive bladder
Coccydynia (Tailbone pain)
Post surgical pain involving any surgery near the groin or on pelvic structures.