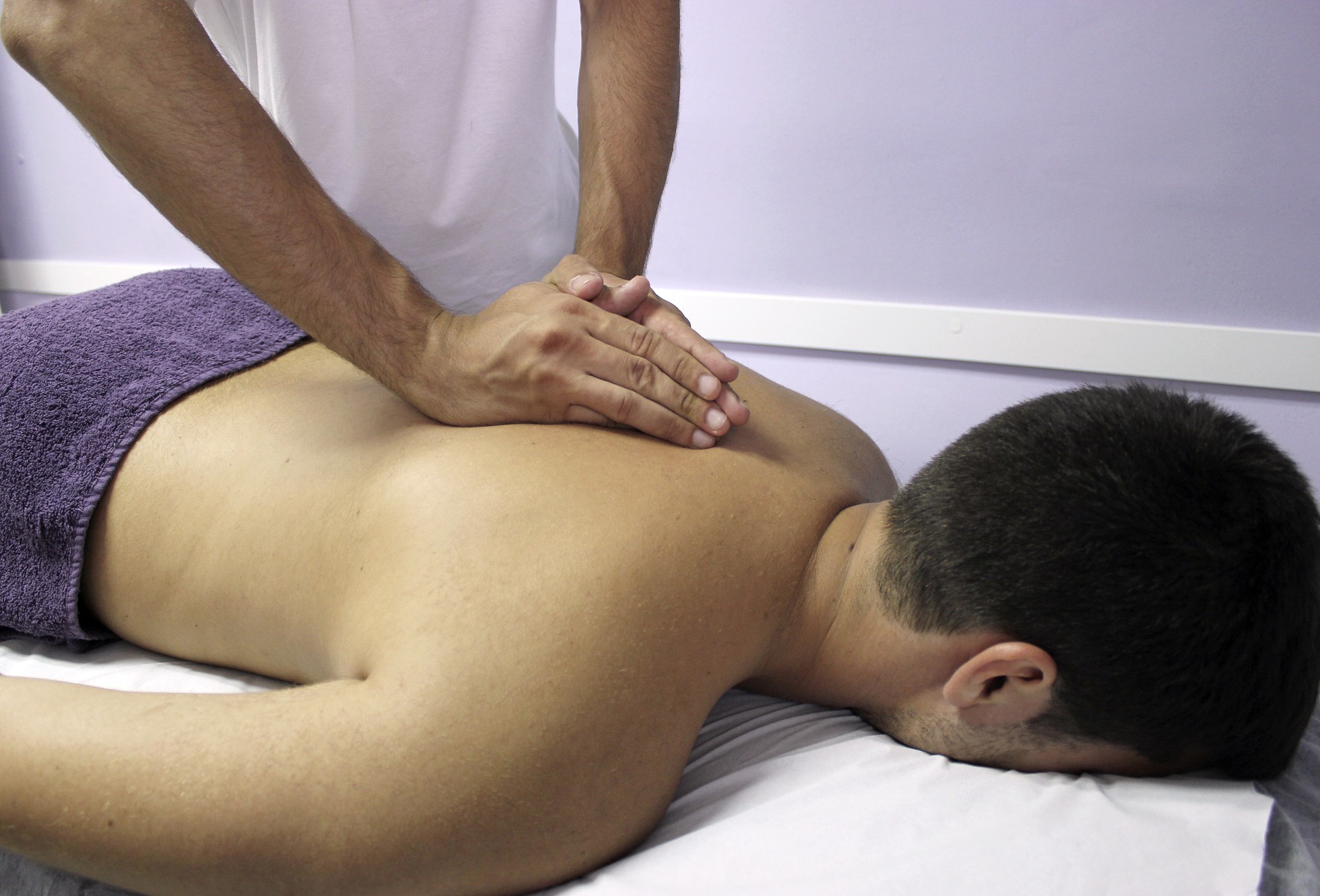 How Massage Therapy improves your life:
Massage Therapy is commonly used at DaVinci Wellness Centre to help clients whose muscles may have been exposed to extended periods of overuse leading to soreness and fatigue. It helps in loosening up any tight areas and making recovery quicker and easier. Book an appointment at DaVinci Wellness today to learn if Massage Therapy is right for you.
Massage Therapy can be extremely beneficial for people of all ages. A Massage Therapist may recommend specific types of Massages to compliment your Physiotherapy treatments, including: ​
A gentle, full body Massage that is ideal for people who are new to Massage, have lots of tension/minor pain or just want a relaxing Massage.

Similar to Swedish Massage, Hot Stone Massages use heated stones instead of hands. This Massage eases muscle tension, improves blood flow, relieves stress, promotes relaxation, and improves tissue function.

Cupping Therapy is an ancient form of alternative medicine that uses heated cups on acupuncture points on the skin to alleviate pain, improve blood flow, extract toxins from the body and helps with relaxation. After your treatment, some things to expect are bruising at the cupping site, muscle soreness, lightheadedness and dizziness.

Deep Tissue Massage is used to break down tension points/knots and improves tissue function that would otherwise inhibit blood flow. This type of Massage is best for people with chronic muscle pain/soreness, injury, imbalance and even helps with anxiety.

Therapeutic Massage/Myofascial Release

This Massage targets injury and pain. It can be combined with other types of Massage to help those who have experienced injury from car accidents, sports, work related injuries or even personal injury.

A Massage that improves flexibility, sports performance and it helps to prevent and treat sports injuries. Sports Massages focuses on a specific area of the body so each Massage is different. Your Massage Therapist will collaborate with you on what kind of goals you would like to achieve to improve injuries/pain and aid with sports performance.

For women that have passed the first trimester, this Massage helps reduce body aches, pain, muscle tension or clients that just want to relax. We recommend clients that are interested in this type of Massage to consult a Doctor before booking an appointment.

Lymphatic Drainage Massage

This gentle Massage helps to remove waste and toxins from your skin tissues to reduce swelling caused by blockages in your Lymphatic System. This is beneficial for clients with Lymphedema or health conditions regarding your Lymphatic System. If you have any type of health conditions, please consult a Doctor before booking an appointment.

A Registered Massage Therapist uses Range of Motion to measure the movement of a joint. A Range of Motion Assessment will help determine which muscle(s) may be limiting a client's movement. Your Massage Therapist will conduct tests to examine the 3 types of movement to gauge the strength of the muscle surrounding the joint. This presents your therapist with your targeted problem area to help reduce pain alongside of your type of Massage.

A Trigger Point is a hyper irritating site within the muscle or the fascia (a thin casing of connective tissue). A trigger point will shorten the length of the muscle causing tension or pain. In a Massage, the Massage Therapists will use compression techniques to help reduce or release a Trigger Point allowing the muscle to return to its natural length.
Benefits of Therapeutic Massage
Helps reduce stress and promote relaxation
Provides increased joint flexibility and Range of Motion helps to alleviate muscle tension and stiffness
Increases blood circulation and promotes movement of lymphatic fluids
Promotes healing of overworked and strained muscles, sprained ligaments
Reduces excess pain and swelling
Reduces formation of scar tissue and breaks down existing scar tissue
Reduces muscle spasms
Reduces blood pressure over time
Enhances athletic performance
Enhances pre and post-operative recovery
Improves posture
Promotes clients to breathe deeper and easier
Enhances overall well-being